FREE MONETTE MICHAEL'S EXTRAS
FREE COLORING BOOKS PAGES
WHAT A WITCH WANTS
Download a free coloring page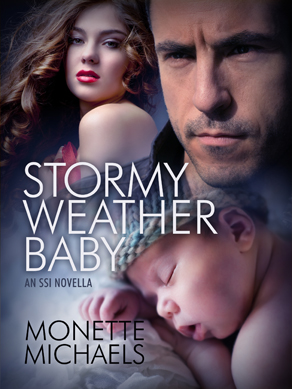 STORMY WEATHER BABY
NOVELLA
This novella is a free download. The story takes place after Eye of the Storm and before Cold Day in Hell.
Keely Walsh-Maddox is eight months pregnant and feeling boxed in by Ren's over-protectiveness. So, when Price Teague's doctor sister, Fiona, calls and says she is in Idaho and needs a ride, Keely takes the opportunity to escape her velvet cage and drive to Grangeville to pick up the woman. She never expected to place her unborn child in danger, but that is exactly what happens when the women find themselves being pursued by mercenaries. Normally, bad guys following her home wouldn't faze Keely, she'd just turn the tables and shoot them. But this time, she is in early labor and doesn't want to mess with them. At least, she has a doctor riding shot gun.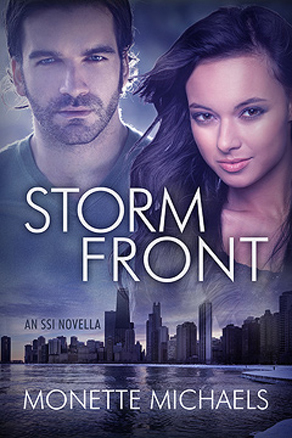 Less than one week after Earl Blackhawk helped Risto Smith and Callie Meyers fight off a Colombian drug lord in Osprey's Point, Michigan, he travels to Idaho to act as Risto's best man at his marriage to Callie. There he meets Callie's friend, Tessa Andrews. When he'd asked Callie to find him a woman just like her, he'd been teasing … sort of. but Callie had taken him seriously and he was glad she had.
Tessa comes to Idaho with a problem dogging her heels. A cyberstalker has resurrected a past she thought deeply buried. A past any decent man, a man such as Earl, would take one look at and run the other way.
But then, Tessa has never met a man like Earl. He's more than attracted to Tessa, feels instantly protective of her, and nothing and no one will harm her while he's around.
Tessa doesn't believe she deserves a happy ever after, and when Earl and some others see the damaging images her cyberstalker sends her, she runs into the teeth of a storm front and deadly peril.